An interesting amalgam of the idle rich, religious fundamentalists, and garden variety asshats got together this past Saturday on a downtown corner in upscale Stamford, Ct. Hilarity ensued.
Commentary By: Richard Blair
I just don't get right wingers. They can take an issue that has some degree of resonance across the political spectrum, come up with a kicky idea that has PR punch, and then turn it into a steaming pile of fetid compost. (Check that – we all know that dittoheads would never compost their waste.)
You simply must check out this photo gallery from a "protest" in Stamford, Ct. over the weekend. Here's a taste: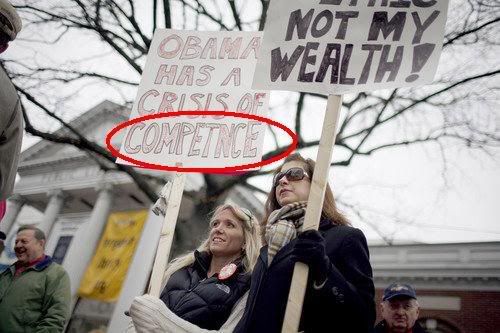 And here's a link to a story on the tea party protest.
Anyone remember the post-election Brooks Brothers Riot in Miami, Florida in November, 2000 that stopped the presidential vote recounts? Yeah, these tea parties feel a lot like that.
(h/t to Bob Cesca's Awesome Goddamn Blog)
Monday, March 30th, 2009 by Richard Blair |