Life is fragile and short.
Commentary By: Richard Blair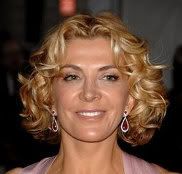 Actress Natasha Richardson has died from injuries sustained during a skiing accident earlier this week. She had been on life support since the time she was admitted to the hospital in Canada, and was then subsequently transported to a NY City hospital.
Life is fragile and short. That a routine slip and fall on a bunny slope, during a beginner's skiing lesson, could result in fatal injuries is quite a shock. That it could happen to one of the premier actors of a generation makes us all feel a bit more vulnerable.
RIP, Ms. Richardson, and sympathies are extended to husband Liam Neeson, their children, and and everyone in her family.
Wednesday, March 18th, 2009 by Richard Blair |